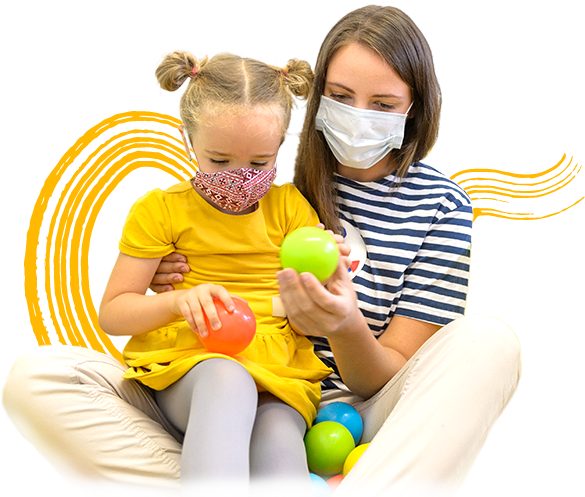 What is ABA Therapy?
Applied Behavior Analysis (ABA) is the practice of applying the science and principles of behavior and learning in a systematic way to alter socially significant behavior in individuals. ABA therapy applies the principles of learning and behavior to increase desired behaviors which enable learning and development for an individual. ABA therapy fosters basic skills such as looking, listening, requesting and imitating, as well as complex skills such as reading, conversing and understanding another person's perspective.
ABA Therapy Can Help Your Child Achieve Many Milestones.
Behavior
Enhance Appropriate Behaviors
Enhance Pragmatic Behaviors
Important Facts To know About ABA Therapy
Programs designed individually based on
strengths and needs
.
Research has shown that children with autism show significant improvements with
intensive therapy
.
Data is collected on progress
regularly to determine effectiveness.
Skills are learned
in structured and natural situations to ensure success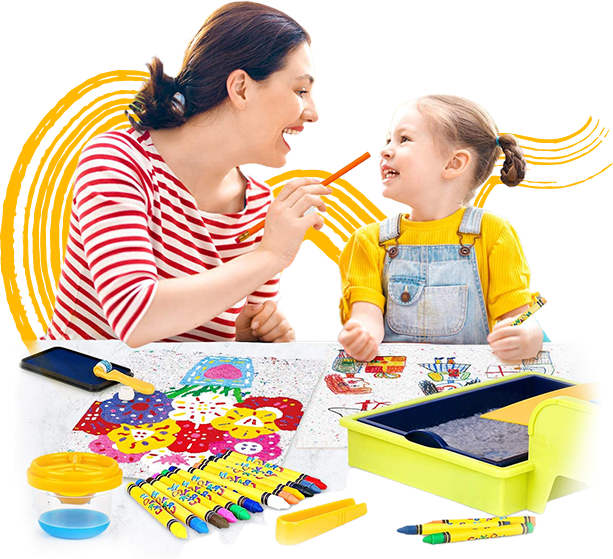 How Does ABA Therapy Work?
ABA therapy works by reinforcing and rewarding helpful behaviors that improve learning and communication skills.
Each session is guided by two principles:
Positive Reinforcement
Positive reinforcement is one of the main strategies used in ABA. When a behavior is followed by something that is valued (a reward), a person is more likely to repeat that behavior. Over time, this encourages positive behavior change.
Antecedent, Behavior, Consequence
Understanding antecedents (what happens before a behavior occurs) and consequences (what happens after the behavior) is another important part of any ABA program.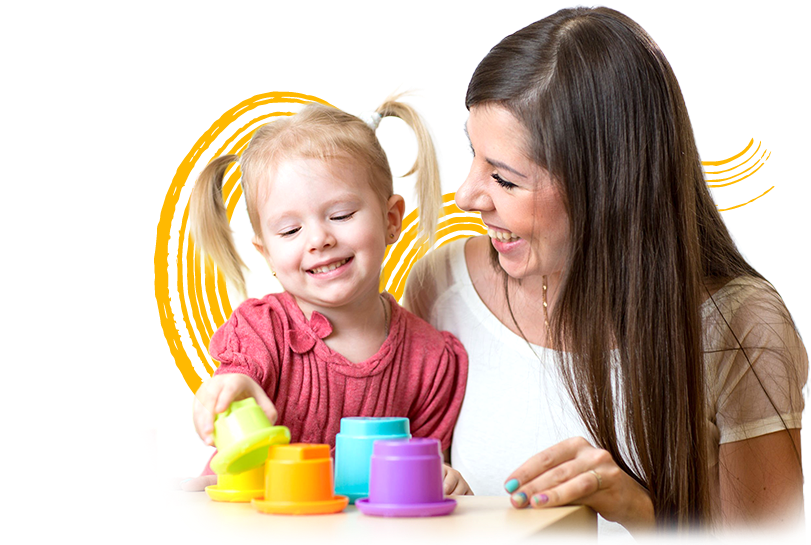 Behavior Nation Uses Following Techniques as part of ABA Services Provided to Clients
Discrete Trial Teaching
Is an intervention strategy characterized by its highly structured, one-on-one teaching environment in which tasks are broken down and taught in small increments.
Natural Environment Teaching
Is an intervention that is learner led and focuses more on the motivation of the learner to teach skills and builds in generalization and maintenance of the skill in the teaching process.
Verbal Behavior
Teaches communication and language learning by connecting words with their purpose for example "mand" (asking for something), "tact" (labeling something) "echoic" (echoing words) etc.
Pivotal Response Training
Takes a broader approach by looking at the things that are "pivotal" to the child's behavior – what motivates their behavior, how they respond (or don't respond) to social interaction, how they manage (or don't manage) their own feelings and behaviors.
Early Intensive Behavior Intervention
It is a highly structured approach for teaching children under the age of five. Works on increasing positive and useful behaviors and decrease unwanted behaviors such as tantrums, aggression, and self-injury.
Errorless Learning
It is a way of teaching that prevents a child from making mistakes as he or she is learning a new skill.
Early Start Denver Model
Based on understanding of normal toddler learning and development. The focus is on building positive relationships and teaching occurs during natural play and everyday activities. Play is used to encourage interaction and communication.
Behavior Skills Training
Behavioral Skills Training (BST) is a treatment package consisting of multiple treatment components that has been proven to be effective for training a wide variety of skills, simple to complex.
Prompting and Fading
Prompts are used to increase the likelihood that the learner will provide a desired response. However since we want the learner to engage in the skill independently prompt fading gradually reducing the prompt until the learner is independently able to engage in the skill.
Picture Exchange Communication System
PECS is a unique alternative/augmentative communication system that encourages communication through the use of pictures.
Social Skills Training
Social skills training are small groups (typically two to eight kids) led by an adult who teaches the kids how to interact appropriately with others their age.
Play Based Teaching
A play-based approach involves both child-initiated and teacher-supported learning. A play-based program builds on the child's motivation to play, using play as a context for learning.
How is ABA Therapy Provided?
At Behavior Nation, we believe in a well-rounded development of the child. With the right interventions in the right setting through ABA therapy, children can improve their behaviors and reach their full potential.
Our Goal is Always Happier, Healthier kids.
Intensive ABA therapy gives your child the keys to control how they experience and react to the world around them. The things they learn with Behavior Nation will set them up for a bright future.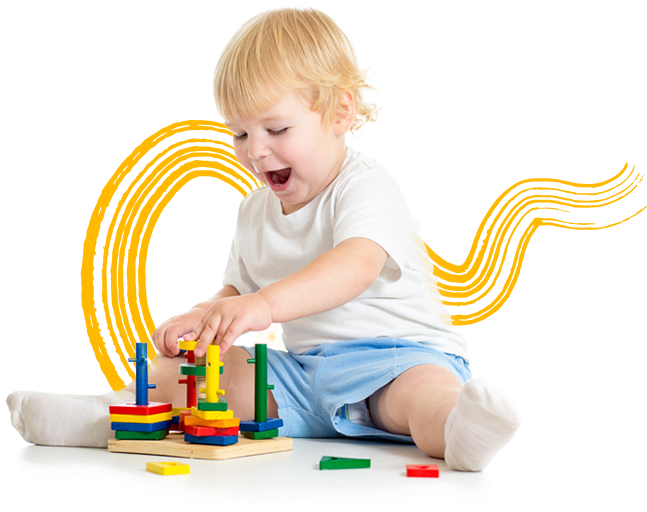 Enroll Your Child
Take the first step toward your child's future success.
ENROLL NOW