What Are The Steps To Starting Therapy?
We do our best to make the enrollment and insurance processes easy.
ABA Therapy Intake Process
We will collect necessary medical information about the child, and will learn about problem behaviors such as physical aggression, self-injury, tantrums, or other non-compliant behaviors.
Insurance Eligibility, Benefits and Authorizations
We will contact your insurance to get eligibility and benefits information. After you sign consent for providing services, we will request necessary authorizations for services from the funding source.
Observational Evaluation for ABA Therapy
A Board Certified Behavioral Analyst (BCBA) will conduct an initial interview with the primary caregivers, observe the child to identify problem behaviors and determine treatment objectives & considerations for behavior management.
Initiation of the ABA Therapy Treatment Program
An assessment of present levels will also be conducted and a well-rounded treatment plan will be developed. The BCBA will develop a team of Behavior Technicians to deliver the direct therapy.
More Time, More Progress
More than 20 studies have established that intensive and long-term therapy using ABA principles improves outcomes for many but not all children with autism such as gains in intellectual functioning, language development, daily living skills and social functioning.
Intensive
Programs that provide 15 to 40 hours a week of therapy.
Long Term
Ongoing programs over a span of 1 to 3 years.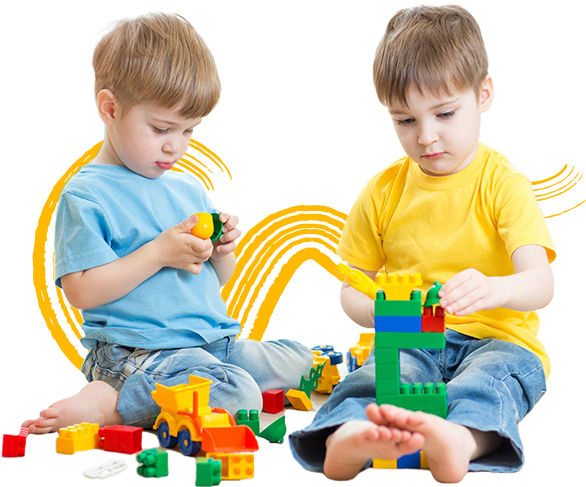 Will ABA Help Your Child?
Our holistic autism treatment plans are designed to enable communication and optimize child's development. They help children with autism reduce their stress and frustration, allowing them to experience freedom and success in interacting with the world around them.
LEARN MORE ABOUT ABA
Want To Help At Home?
There's a lot parents can do at home to reinforce what kids learn and achieve with Behavior Nation. We're constantly building our library of resources to help you help them.
PARENT RESOURCES