Topics
What is Applied Behavior Analysis (ABA)?
Applied Behavior Analysis (ABA) is the practice of applying the psychological principles of learning theory in a systematic way to alter behavior in humans or animals. The practice is used extensively in education, healthcare, animal training, and business management. It is particularly prominent in the treatment of Autism Spectrum Disorder (ASD), for which it is one of the only scientifically valid therapies available.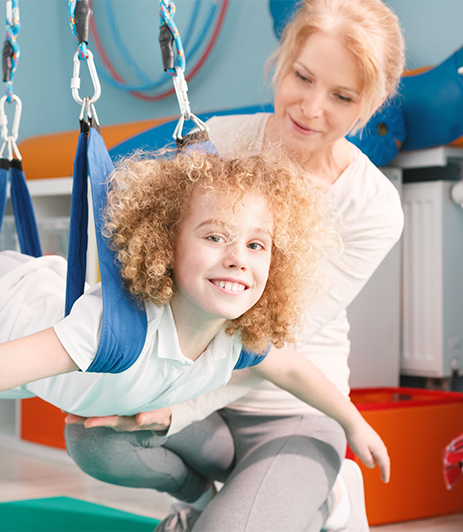 How It Works
ABA takes a research approach to therapy based on proven theories of learning and behavior. Therapists who use ABA understand how human behaviors are learned and how they can be changed over time. The therapist evaluates a client's behavior and develops treatment plans to help improve the communication and behavior skills necessary for success in their personal and professional lives. ABA therapists can also provide training to parents and teachers. For the greatest results, ABA requires heavy monitoring and continuous evaluation. Therapists and other health professionals work within settings such as schools, homes, and community centers to evaluate and modify treatment as it progresses.
What to Expect
When working with an ABA therapist, you will:
Determine which behaviors require change
1
Set goals and expected outcomes
2
Establish ways to measure changes and improvements
3
Evaluate where you are now
4
Learn new skills and/or learn how to avoid negative behaviors
5
Regularly review your progress
6
The length of time spent in ABA depends on the severity of the problem and individual rate of improvement.
How does ABA therapy work?
Applied Behavior Analysis involves many techniques for understanding and changing behavior. ABA is a flexible treatment:
Can be adapted to meet the needs of each unique person
Provided in many different locations – at home, at school, and in the community
Teaches skills that are useful in everyday life
Can involve one-to-one teaching or group instruction
Positive Reinforcement
Positive reinforcement is one of the main strategies
used in ABA.
When a behavior is followed by something that is valued (a reward), a person is more likely to repeat that behavior. Over time, this encourages positive behavior change.
First, the therapist identifies a goal behavior. Each time the person uses the behavior or skill successfully, they get a reward. The reward is meaningful to the individual –examples include praise, a toy or book, watching a video, access to playground or other location, and more. Positive rewards encourage the person to continue using the skill. Over time this leads to meaningful behavior change.
Antecedent, Behavior, Consequence
Understanding antecedents (what happens before a behavior occurs) and consequences (what happens after the behavior) is another important part of any ABA program.
The following three steps – the "A-B-Cs" – help us teach and understand behavior:
An antecedent:
tthis is what occurs right before the target behavior. It can be verbal, such as a command or request. It can also be physical, such a toy or object, or a light, sound, or something else in the environment. An antecedent may come from the environment, from another person, or be internal (such as a thought or feeling).
A
A resulting behavior:
this is the person's response or lack of response to the antecedent. It can be an action, a verbal response, or something else.
B
A consequence:
this is what comes directly after the behavior. It can include positive reinforcement of the desired behavior, or no reaction for incorrect/ inappropriate responses.
C
Looking at A-B-Cs helps us understand:
1
Why a behavior may be happening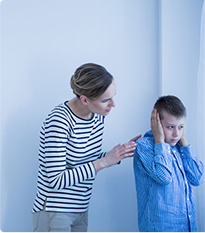 2
How different consequences could affect whether the behavior is likely to happen again
Example:

Antecedent:
The teacher says "It's time to clean up your toys" at the end of the day.
Behavior:
The student yells "no!"
Consequence:
The teacher removes the toys and says "Okay, toys are all done."