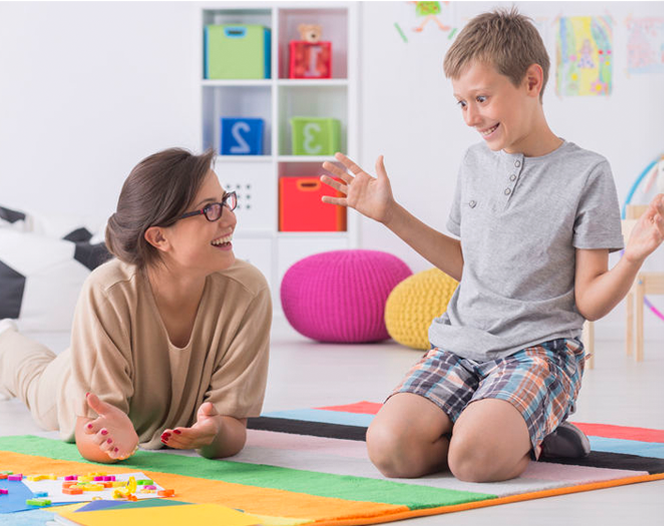 Autism Therapy using the Principles of Applied Behavior Analysis (aka ABA Therapy)
Applied Behavior Analysis, or ABA, is one of the most widely accepted therapies for children with autism spectrum disorder. ABA Therapy been shown to be successful for improving learning, communication, and social skills of children with ASD.
SEE IT IN ACTION
Is Autism Therapy using ABA Right for Your Child?
As with many approaches to autism, ABA is certainly worth a trial. Before getting started, however, be sure your child's therapist is trained, know how and where she will be working with your child, and work with your therapist to set up measurable goals. Keep a close eye on the process and outcomes.
Most importantly, be aware of your child's responses to the therapist and the therapy. Is she excited when she "gets to" work with her therapist? Is she responding to the therapist with smiles and engagement? Is she learning skills that are helping her in her daily life? If the answers are "yes," you're moving in the right direction.
MEET YOUR ABA TEAM
What is the Evidence that ABA Works?
Applied Behavior Analysis has been widely recognized by the CDC, National Institute of Mental Health, Surgeon General, American Academy of Pediatrics, Autism Speaks and many others. More than 20 studies have established that intensive and long-term therapy using ABA principles improves outcomes for many but not all children with autism.
20+
Studies that have shown positive progress with ABA
80%
Chance a child will move into general curriculum classes after 2–3 years of intensive ABA therapy*
6
Decades of proven results from ABA therapy
Autism Therapy
Does Insurance
Cover Autism Therapy?
Most insurance plans are required by law to cover all or part of Applied Behavior Analysis services. We go through a rigorous process to make sure you're covered before beginning autism therapy.
LEARN MORE